Say 'yes' to no: 6 ways to say 'no' at work and still get ahead

There are ways to break the habit of saying yes and get your life back, without giving up your career goals.

When did "no" become a four-letter word? It seems like only yesterday when Nancy Reagan was on a very special episode of "Diff'rent Strokes" to talk to Gary Coleman about the virtues of saying no. (Those were the days, eh?)

If only the former first lady were around today to speak with today's working professionals about just saying no at work. In addition to steering them away from drugs, she could also advise them to steer clear of taking on extra work, which (not unlike drugs) can so often take a toll on workers' stress levels and productivity.

Despite their already full workloads, tight deadlines and packed schedules, many working professionals have a hard time saying no, for fear of missing out on opportunities and damaging their professional image. Contrary to popular belief, however, saying no doesn't have to be a bad thing. In fact, it can be incredibly empowering, says Scott Fetters, founder of High Five Digital Marketing.

"Saying no is your battle shield for deflecting distractions, staying true to yourself and sticking to the course,"Fetters writes.

Not to mention that it's also one's right to say no. Saying no, however, does not come easy -- especially in the workplace.Women in particular have a hard time saying no -- perhaps due to a learned habit of trying to please everyone or an inherent fear of hurting other people's feelings. Fortunately, there are ways to break the habit of saying yes and get your life back, without giving up your career goals.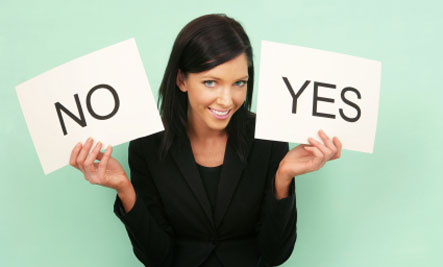 Six ways to say no at work and still get ahead:

1. Shift your mindset. Don't think of saying no as giving up or giving in. Look at it as a way to free up time for what's truly important to you. "Some of us have a hard time saying no because we hate to miss an opportunity,"says HBR's Peter Bregman. But saying no isn't about missing an opportunity -- it's about making a choice and opening yourself up to a different opportunity.

2. Take pride in saying no. Many people hesitate to say no for fear of losing respect from colleagues or their manager, when in reality, saying no can have the opposite effect. Saying no "shows you have a vision, a plan and an opinion," Fetters says.

3. Be clear. One of the reasons women hate to say no is fear of hurting someone else's feelings. But when you say no, you're not rejecting that person -- just the request. So be clear and explain -- honestly -- why you're rejecting the request.

4. Don't feel guilty. Remember: You have a right to say no. Don't feel guilty for saying no. After all, if you say yes to work and you don't have the time, resources or energy needed to produce a quality result, isn't that more unfair to the person whose request you're accepting than saying no?

5. Choose the right words.When saying no, use the phrase "I don't" instead of "I can't," which research shows is a more effective way to say no. As Heidi Grant Halvorson, director of the Motivation Science Center at Columbia University, explains, "'I don't' is experienced as a choice, so it feels empowering. It's an affirmation of your determination and willpower. 'I can't' isn't a choice … [It] undermines your sense of power and personal agency."

6. Know when to say yes.Say yes only to the projects you truly want to take on, says career expert Lindsay Olson. "Before you say yes to something," she suggests, "pause a moment and ask yourself whether this is truly something you want to do, or whether you simply feel obliged to say yes to it."

(Picture Source: Internet)
HRVietnam - Collected
5 tips for college students to build their resume

Here are five tips to help college students, especially business majors, build their resume into an impressive showcase for future employers.

Today's job market is tough; undergrads are facing more pressure than ever to set themselves apart from their competition. How do you set yourself apart from other graduates? Many college students believe that a good GPA and having some work experience automatically builds their resume and will impress prospective employers. With so much stiff competition, is that really enough? As a recruiter for Hajoca's Management Training Program, resumes come across my desk every day, and I know what works and what doesn't.

Here are five tips to help college students, especially business majors, build their resume into an impressive showcase for future employers.

1. Pick a major relevant to your field of interest. The first thing all college-bound students should do is pick a major that will prepare them for their post-collegiate life. Many students say they picked their major because it was a topic that sounded interesting, was easy for them, or seemed the most fun, only to realize after graduating that they were not prepared for the type of job they desired.

Work with your school counselor to figure out the best major for your desired career path.
Use your elective courses or take up a minor if you want to pursue some things outside of your career path; it will make you seem well rounded and can be a lot of fun.
If you are planning a career in business or plan to go to graduate school, you want to stick with majors like Business Administration, Leadership or International Business. This will ensure you don't miss key classes that will shape your learning and add value to your resume.

2. Have an internship – and make it count. Working as an intern can be a great way to get your foot in the door at a company and gain some real-world experience. If you decide that an internship is right for you (or is required by your school), don't just "get the job done;" work on relationship building with your co-workers and managers. Having recommendations from one solid internship experience will go much further than working multiple part-time jobs or having multiple internships.

Business is about building relationships, and you'll quickly learn that making a good impression on your current boss could befit you for years – even decades – to come. If you realize you are in a heavily administrative internship, take on as many projects as you can – even if you aren't assigned to do them. Showing initiative looks good to your employer, as well as on your resume.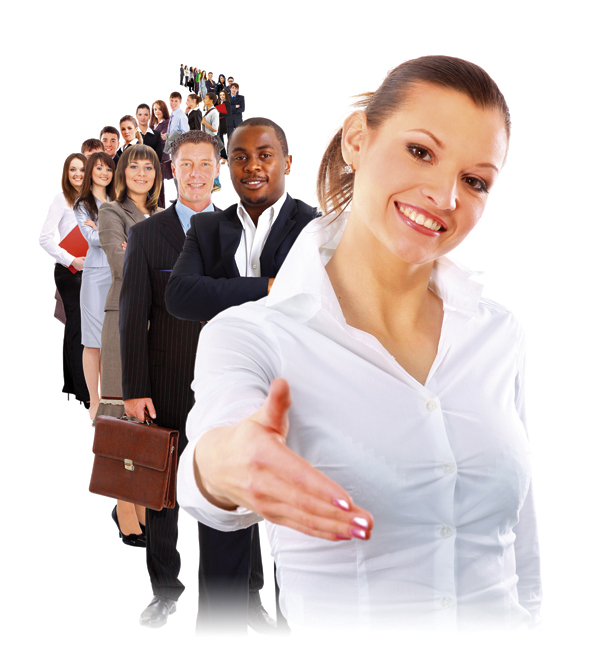 3. Join clubs/organizations early on and take a leadership role. College can be overwhelming at first: moving away from home, new roommates, difficult classes, and college life in general can be very scary for incoming freshmen. Joining clubs or sports that interest you is a good way to meet friends and build your resume. Showing your commitment to a club or sports team is a great way to show off your dedication, motivation and leadership skills.If you join as a freshman or sophomore, you'll have a better chance at being elected to a leadership role. Taking on a leadership role in a club or sport shows that you can lead a group, be responsible and have the ability to influence change.

4. Show off your technology skills. In today's job market, knowing the Microsoft Suite (Word, Excel, PowerPoint) is not only necessary, but expected. Go one step further and get involved with creating a website, social media platform or an App. Employers look for students who know about technology and can use it to increase sales, bring in customers or update their systems. Feel technology challenged? Use Internet tutorials to learn a new skill, or ask a current Website moderator how you can contribute to their site.

5. Develop your personal brand. Your personal brand is the way others see you; it's how you sell yourself to your potential employers. It's more than just your resume; it's your reputation, credibility and potential. Deciding early on to do the right thing, going above and beyond what is asked, and becoming the best person, friend, student and employee that you can be is the first step in developing your personal brand. Learn as much as you can from others: Talk to your fellow students, professors, work colleagues, friends and family. Always ask questions, but more importantly, listen. Learn when you can add value and when you can take away new understandings of ideas. Always live up to your potential and always do the right thing; this will put you on a path to success.

(Picture Source: Internet)
HRVietnam - Collected